*100% Satisfaction Guarantee - Refund Policy
If you are not satisfied within the first 30 days of becoming a member, you may cancel your membership in writing to AmeriPlan® Bank and Credit Card Services by mail to 5000 Legacy Drive, Suite 300, Plano, TX 75024, FAX to (469) 229-4595 or email to cancel@ameriplanusa.com . The one-time registration fee and money paid for healthcare services and products are not refundable. After 30 days membership fees are non-refundable. You may cancel your membership at any time by written request. Attempts to cancel by telephone will not be accepted.
Membership Terms, Conditions, Refund and Cancellation Policy
You have entered a secure site. The information provided below is encrypted for security. Encryption scrambles the information in your application, including your credit card or bank drafting account information. Credit Card and Bank Drafting Account Information is stored for monthly or quarterly payment of your membership fees. AmeriPlan ® securely stores all information we collect to protect your privacy. I desire to become a Member of the AmeriPlan ® Discount Plans. DISCOUNT PLANS ARE NOT INSURANCE. As a member I will be entitled to receive a discounted fee from the providers of the services I have selected. As a Member I will receive discounts from participating providers based on the procedures performed and/or items provided. I am to pay such discounted fee directly to the provider at the time the services are delivered. IF YOU ARE NOT SATISFIED WITHIN 30 DAYS OF YOUR ACTIVATION DATE, YOU MAY CANCEL YOUR MEMBERSHIP BY WRITTEN REQUEST. YOU MUST INCLUDE YOUR MEMBER NUMBER WITH YOUR WRITTEN CANCELLATION REQUEST. By mail: Bank and Credit Card Department, 5000 Legacy Drive, Suite 300, Plano, TX 75024 By facsimile to: 469-229-4595 By email to: cancel@AmeriPlanusa.com AmeriPlan WILL NOT COLLECT ADDITIONAL MEMBERSHIP FEES ONCE YOUR CANCELLATION REQUEST IS PROCESSED. REFUNDS: IF YOU ARE NOT SATISFIED WITHIN 30 DAYS OF YOUR ACTIVATION DATE YOU MAY CANCEL AND RECEIVE A REFUND OF THE MEMBERSHIP FEE PAID. AFTER THE FIRST THREE DAYS FROM YOUR ACTIVATION DATE THE ONE-TIME REGISTRATION AND/OR BC ANNUAL ENROLLMENT FEE ARE NONREFUNDABLE. PLEASE ALLOW 30 DAYS PROCESSING TIME FOR REFUNDS. CANCELLATIONS RECEIVED AFTER THE 30 DAY DEADLINE WILL NOT BE ELIGIBLE FOR A REFUND. AmeriPlan IS NOT RESPONSIBLE FOR MONEY PAID FOR HEALTHCARE SERVICES AND PRODUCTS RECEIVED FROM PROVIDERS. TELEPHONE CANCELLATION REQUESTS WILL NOT BE ACCEPTED
PROCESSING...PLEASE WAIT. DO NOT CLICK YOUR BROWSERS BACK BUTTON. YOU WILL AUTOMATICALLY RECEIVE A FINAL CONFIRMATION WHEN PROCESSING IS COMPLETE. TO PREVENT DUPLICATE ORDERS DO NOT ENTER YOUR ORDER AGAIN. IF THERE IS A PROBLEM CONTACT CUSTOMER SUPPORT AT 800-647-8421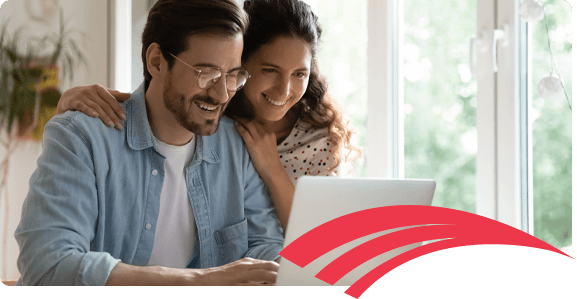 AMERIPLAN TeleHealth Plus Plan
$9.95/Mo. Whole Household Program
No contract - Cancel at any time
100% Satisfaction Guaranteed Refund Policy*
Immediate Savings Upon Joining!
TeleHealth Plus monthly subscription plan